Hashtag-throwback-Thursday. I have been looking back over the writing I have done in the last however many years, and I am reminded how much I have enjoyed writing for anthologies, instead of the endless cycle of writing and editing and querying and editing and… I still have many friends that I met through collaborating on anthology works with them. Although the short story format still somewhat evades me, I enjoy the challenge, and I enjoy the reward of seeing something written and out in the world.
Scream For Charity, self-published by Jamie Hall, was my first work outside of writing sites, and it changed the way I looked at the publishing world. I still love Genevra and her story- and one day perhaps she will see the light again.
That Fantasy Blog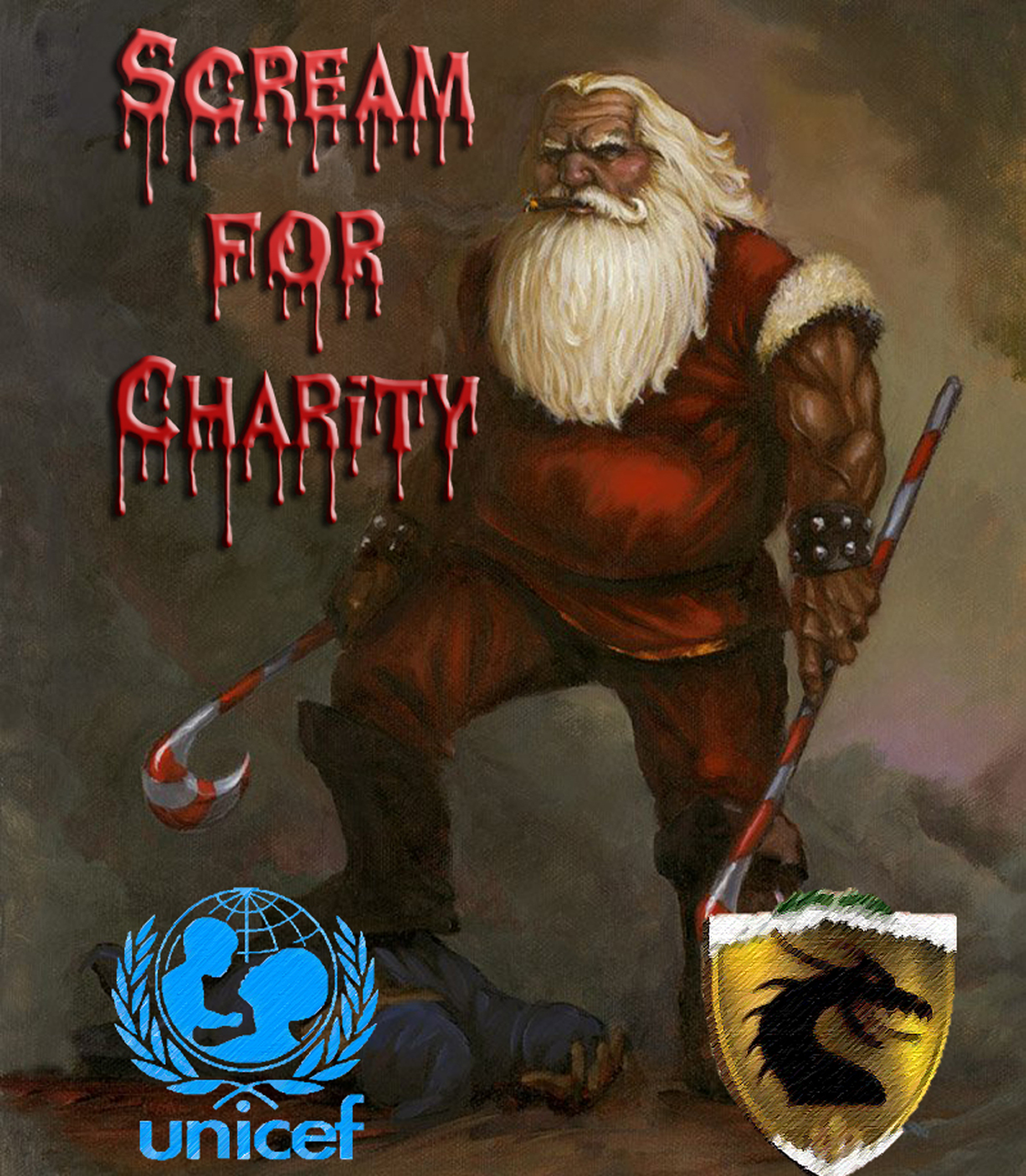 Many of you may be aware that for Christmas 'That Fantasy Blog' published a compilation of horror short stories with the aim that 100% of our proceeds would be sent to UNICEF to help them combat child suffering around the globe.
I would just like to take a second to thank everyone who helped us in this endeavor:
Rebecca Besser for her great story "A High Price for Hope."
Katy Hulme for her brilliant tale "The Dragon and the Moon."
Alexandrina Brant for her riveting "A Rosary, A Fume Cabinet, and a Music Book."
Alex Sabo for his bloodbath of a tale "Christmas Chainsaw Massacre."
Jamie Hall for his heart-thumping "12 Hours."
And a big thank you to Britt Martin for his amazing cover image.
The limited run of "Scream for Charity" came to an end a week ago and now that the final stats have been collected we here at "That Fantasy…
View original post 77 more words